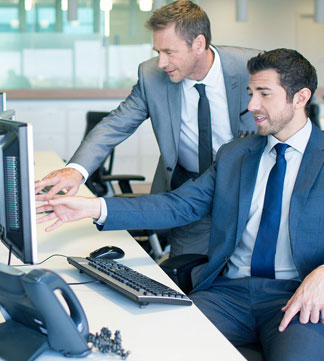 Our Mission
Our mission is to provide high-quality and cost-effective IT services that meet our customers needs.
We manage and support all our IT service solutions using cutting-edge technology. With the utmost quality and consistency, we make technology an asset for our clients through unique, individualised solutions.
WHY TECHNOCURE?
We're here for you
We understand the value of time in business, and we value yours. Whether your needs are proactive or you have an unexpected issue, we are available to assist you.
We strive to be the best
We offer a variety of services and strive to be the best in customer service, knowledge, teamwork, and communication. We guarantee our work, and stand behind every decision we make.
Our Clients